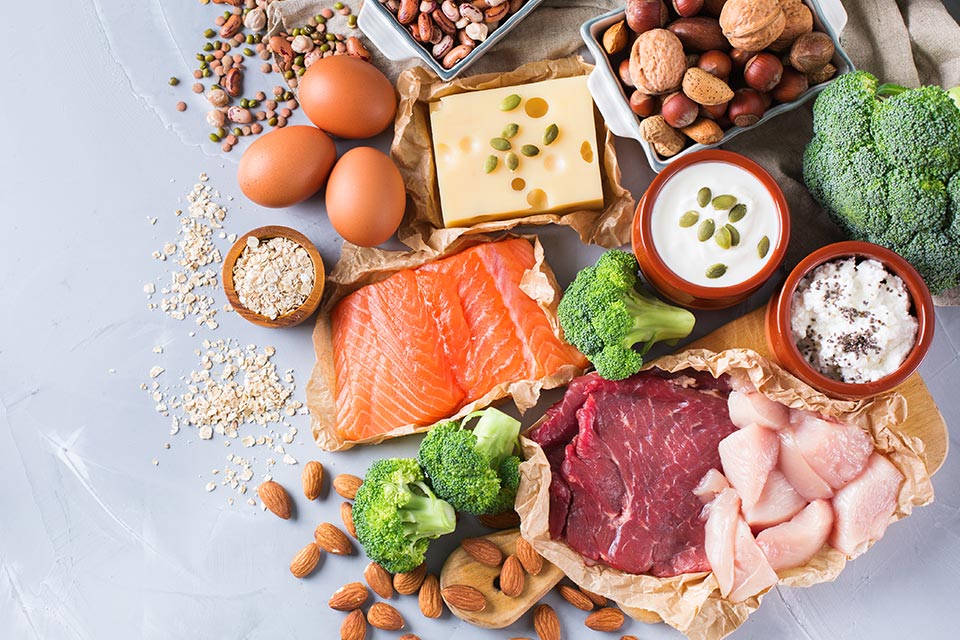 What is Protein?
Protein is found throughout the body and it is part of every cell in your body. Tissue building is the primary function of protein. It is a major structural component of all cells: skin, hair, nails and bone. It is the necessary raw material from which your body makes the enzymes critical for functioning, from digestion to reproduction. It is necessary for the production for neurotransmitters, which affect your mind and body. Protein is also one of the base materials needed by the immune system.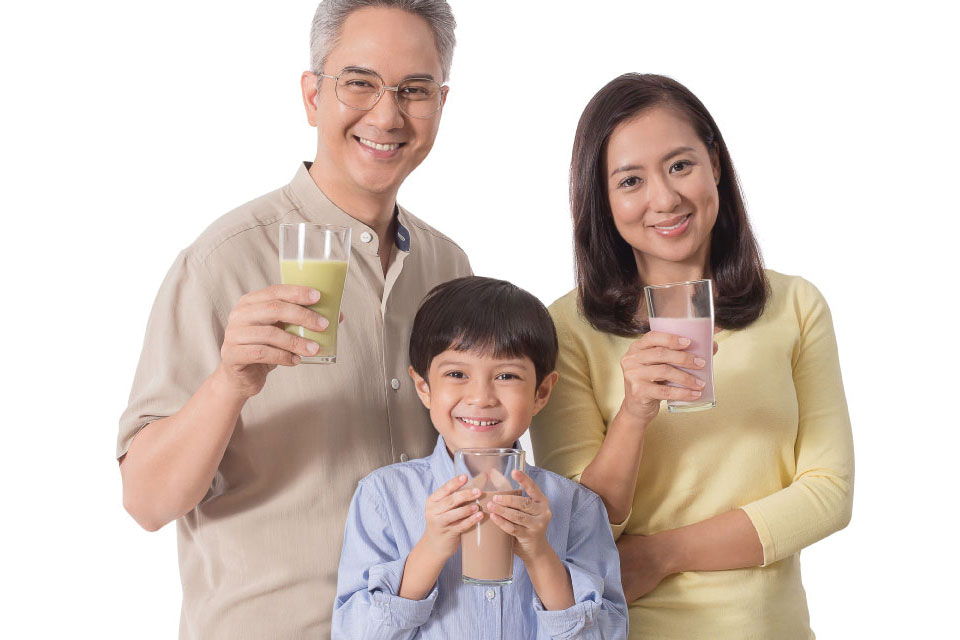 The human body contains more than 100,000 different proteins. Our body cannot produce protein, it must be consumed every day in sufficient quantities to replace daily loss.
Protein can be found in meat, fish, egg, poultry, and dairy products, all of which are complete protein sources that provide all essential amino acids. Protein also can be found in vegetables, legumes and grains which are classified as incomplete proteins which do not contain all the essential amino acids.
Who Needs Protein?
Children
For growth and development
The formative years from birth to childhood set the foundation for a child's mental and physical health. That is why you need a reliable source of protein to ensure your children's health foundation remains strong throughout their growth and development years. With the right source of protein, your children obtain essential nourishment to develop a strong immune system and muscles as the nutrients build and repair tissues, as well as regulate bodily functions.
Healthy Ageing
For vitality, energy and enhanced general well-being.
We all want to enjoy healthy ageing. To do so, you need to consume the right amount of protein. Your protein intake affects your vitality and focus as this nutrient is converted into your day's source of energy. Protein also enhances your immune system, replaces damaged cells and improves muscle strength, ensuring you go through your day, doing your favourite things, full of energy and vitality.
Beauty
For healthy-looking skin
Age and gender are no barriers to wanting to look good. The key to soft, supple and radiant skin lies in collagen, made from fibrous protein. In fact, collagen comprises 30% of total body protein! It holds various organ and tissue cells together, improving skin elasticity and strengthening the skin. Protein is also necessary for new tissue development and tissue repair and regeneration to ensure healthy maintenance of blood vessels, bones and teeth. With the right source of protein, you can retain your beauty at its youthful best.
WARNING SIGNS that you are not getting enough protein:

1. Falling hair and brittle nails
When you're not getting enough protein, your body goes into conservation mode. Among other things, it stops spending valuable protein on the production of hair and nails.
2. Tiredness and fatigue
Feeling less energetic, sleeping too much and generally feeling heavy and tired are all signs that indicate you may need to boost your levels of protein.
3. Sagging and wrinkled skin
Our skin needs amino acids to generate the structural protein called collagen. Without eating protein, there's no way we can produce collagen. This protein is one of the most important protein forms in our body. It is responsible for making our skin elastic and strong. Collagen also acts like 'cement' that holds our skin together.
4. Flabby muscles
If the body does not have sufficient supply of protein, it cannot properly build and maintain muscle tissue. Additionally, protein is stored in the muscles and will be used by the body in case of deficiency.
5. Slow recovery from injuries
When you're injured and suffering from protein deficiency, your body will take longer to heal.
6. Poor immunity
Protein is key to a strong immune system. It's the foundation of red blood cells, white blood cells, and antibodies, all of which work together to protect.
RELATED ARTICLES
---
Learn more about Nutrilite