Why Nutrilite Salmon Omega Complex?
Why Nutrilite Salmon Omega Complex?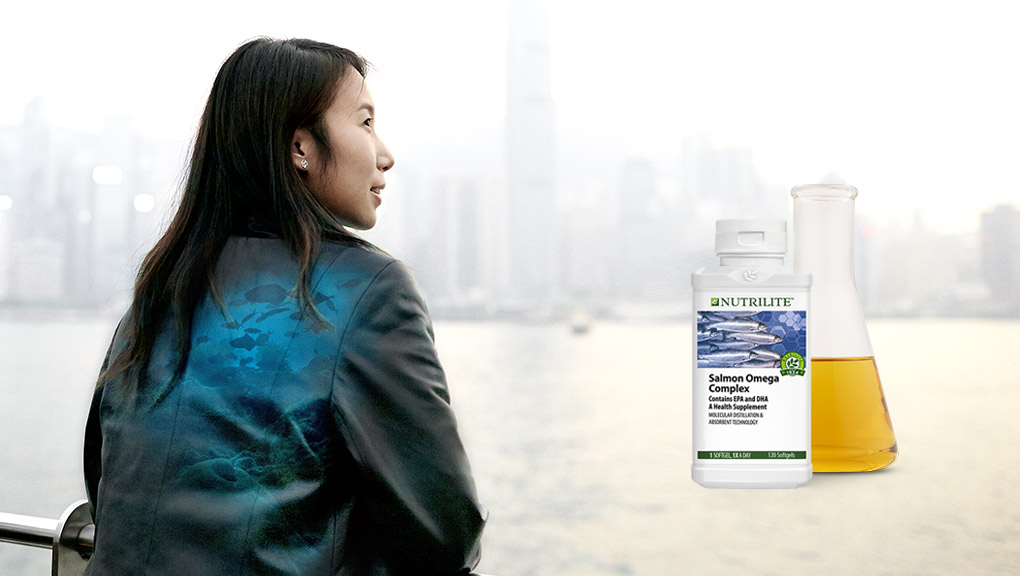 For over 80 years, Nutrilite has been a leader in sustainable farming and traceability, combining the best of nature and the best of science to design products that promote better, healthier lives for both consumers and the environment. Since the earliest beginnings of the Nutrilite brand, our scientists and agricultural experts have worked tirelessly to ensure we are using the most sustainable farming practices. Whether made on land or sea, we trace our ingredients during every step possible.
Every stage of the production process undergoes rigorous testing, surpassing the standards provided by the World Health Organization (WHO), European Pharmacopeia and Good Manufacturing Practices (cGMPs). Included are more than 25 different quality checks and product inspections that occur every 30 minutes.
When exposed to oxygen, omega-3 fatty acids begin to weaken and break down. To combat this, Nutrilite encapsulates the omega-3 supplements within 72 hours and adds the antioxidant Vitamin E to each soft gel to ensure maximum freshness.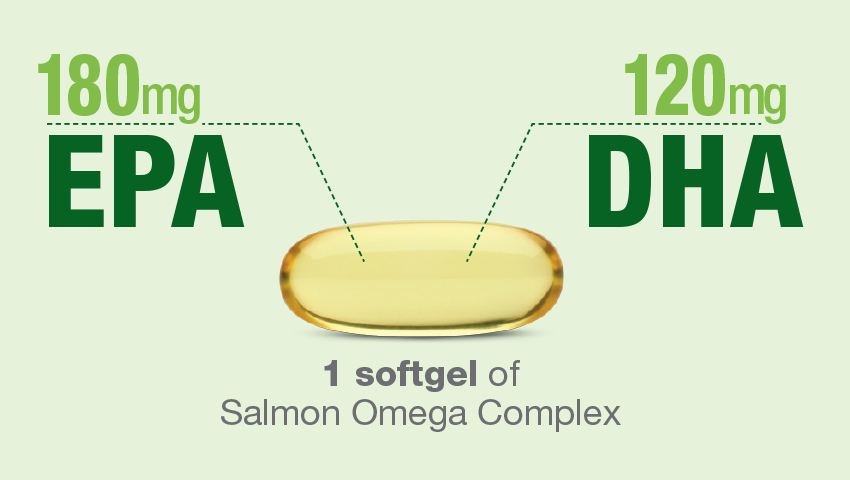 Nutrilite Salmon Omega Complex is an easy way to till your dietary gap with a proper balance of omega-3 fatty acids.

Nutrilite Salmon Omega Complex (120sg)

Nutrilite Salmon Omega Complex is a high-quality natural supplement rich with omega-3 fatty acids that stimulate our body functions. The formula contains omega-3 from salmon raised in the cold, pure waters of Norway and other fishes (anchovies and sardines) from the Pacific Ocean's Humbolt Current. | This is a supplement product advertisement. | KKLIU: 0466/2021 | Valid till 31/12/2023

Shop now

Nutrilite Salmon Omega Complex (60sg)

Nutrilite Salmon Omega Complex is a high-quality natural supplement rich with omega-3 fatty acids that stimulate our body functions. The formula contains omega-3 from salmon raised in the cold, pure waters of Norway and other fishes (anchovies and sardines) from the Pacific Ocean's Humbolt Current. | This is a supplement product advertisement. | KKLIU: 0466/2021 | Valid till 31/12/2023

Shop now